Mrs. Dotterer's PLTW Human Body Systems and Forensics Page
---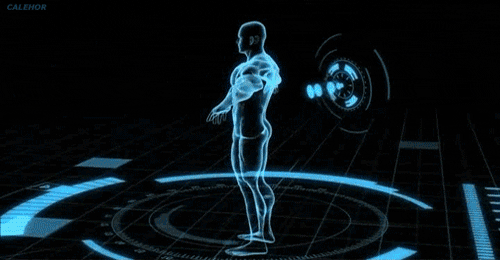 Welcome to Human Body Systems and Forensics!
I look forward to having a wonderful and productive year!

Email: rdotterer@bville.org
Human Body Systems Announcements:
Students examine the interactions of human body systems as they explore identity, power, movement, protection, and homeostasis in the body. Exploring science in action, students build organs and tissues on a skeletal Maniken®; use data acquisition software to monitor body functions such as muscle movement, reflex
and voluntary action, and respiration; and take on the roles of biomedical professionals to solve real-world medical cases.
Supplies needed- 3" 3-Ring Binder or several sturdy folders, pens & pencils, composition notebook for Learning Log
Forensics Announcements:
This course is an opportunity to study an exciting application of science - the world of forensic science. Case studies, laboratory exercises, text work and lecture will be used to introduce the basics throughout this course. In order to help solve cases, forensic scientists must learn to look at crime scenes with many different sciences and disciplines in mind (biology, chemistry, earth science and physics in addition to math and English!).
Supplies needed- 2" Binder or several sturdy folders, composition notebook for Learning Log, lined paper, pens & pencils
I am generally available after school for extra help or to make up assignments most days unless I have a scheduled meeting. Please see me beforehand to ensure I am available when you would like to stay after!
GRADING POLICIES:
Human Body Systems
Unit Tests 60%
Lab Reports 10%
Classwork/Homework 30%
Forensics
Summative Assessments 90%
Formative Assessments 10%
Please note - a grade of "1" generally means the assignment was submitted and considered incomplete to the point that a grade could not be given. The grade will remain until the student completes and/or fixes the assignment.
Remind for Parents and Students:
HBS - Text @bakerhbs to 81010 to receive updates and reminders
Forensics - Text @8forensics to 81010 to receive updates and reminders
GROUP CODES/LOG IN INFORMATION: contact me for group codes!
Gmail: Username@bville.org, BV$schoolpassword
Helpful Links
Last updated on 3/8/2018